Residential & Commercial Painter in Mohave Valley and Bullhead City, AZ
Finding the best residential and commercial painter in Mohave Valley and Bullhead City, AZ can be a challenge. RCP Reynolds Custom Painting offers interior and exterior painting services for residential and commercial clients. We are a painting contractor serving clients in Bullhead City and throughout Mohave County, AZ, along with surrounding cities. From a fresh coat to first-time painting for a new development—or even epoxy flooring—we work with a high standard of care, delivering superior results, every time. Let us show you what a flawless professional paint job should look like.
An Immaculate Standard of Professional Painting
Building a home from scratch? Need to give your business a new coat of paint, inside and out? It pays to work with a professional residential or commercial painter who won't shy away from the job. RCP Reynolds Custom Painting is proud to be among the most reputable residential painters serving Western Arizona. No matter your painting needs, we'll fulfill them.
As the leading home painter in Mohave Valley, Bullhead City, Kingman, Lake Havasu City, and Mohave County, AZ, we can transform your property inside and out. Whether you're giving a single room a makeover with a fresh coat of paint or you're ready to boost your home's curb appeal with a fresh exterior paint job, we work with incredible attention to detail to ensure professional-grade results with every project.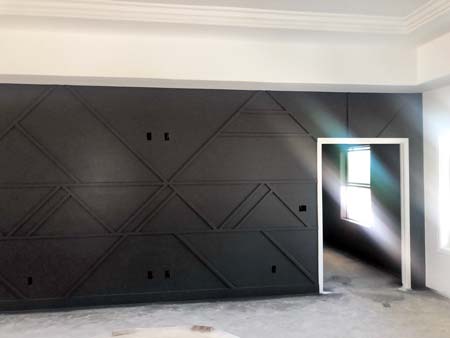 Have a large-scale project? We take a methodical approach to commercial painting, helping you make a winning impression on customers and clients, every time. No job is too big—from interior makeovers to complete exterior transformations, you can feel confident your business is in in the best of hands when you rely on us.
Our full range of services also includes wallpapering, staining, lacquering and epoxy flooring installation. We take a custom approach to every project, ensuring your complete satisfaction with every project. Give us a call today to learn more about our capabilities or to request an estimate. We promise the results will be well-worth the call to us.
Our team of residential painters has years of painting experience, and can complete complex projects with ease.
We're the team you can trust to stain and/or lacquer your high-quality woodwork.
We professionally install commercial or residential wallpaper to the highest standards.
As community advocates, we proudly support the Mohave Sunrise Rotary Club.
We only use premium paints, including Sherwin Williams and Behr, among others.
Professional Business & Home Painters
RCP Reynolds Custom Painting offers a full range of services for residential and commercial clients in Western Arizona. Contact us today for an estimate.
Providing Interior and Exterior Paint to:
Mohave Ranch Estates, AZ
Mesquite Creek, AZ
Arizona Village, AZ
Fort Mohave, AZ
Oatman, AZ
Riviera, AZ
Bullhead City, AZ
Golden Shores, AZ
Topock, AZ
and Throughout Mohave County, AZ!